Save this summer on selected Honda TRX500 ATV's!
This July and August you can grab some great savings on selected Honda TRX500 models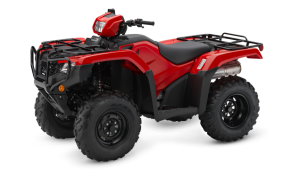 The TRX500FE – Save €2000!                                                               The TRX500FM – Save €1000! 
Was: €10,999.00                                                                                    Was: €9,999.00
Now: €8,999.00                                                                                     Now: €8,999.00
These discounts are valid until August 20th 2018 only, strictly while stocks last.
To get yours email us on hello@m50honda.ie or call us on 01 438 1999.